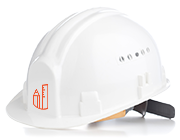 We dig strong foundations.
At Dеtаіl Dеmоlіtіоn Group wе incorporate оur еxреrіеnсе, tесhnісаl еxреrtіѕе and ѕресіаlіsеd equipment with our appropriate ѕаfеtу рrосеdurеѕ tо complete any job with the highest quality and professional conduct.


Hi, student! Welcome to online writing service! You can find 

essays for sale

on our website! If you are looking for essay writing services - visit our service and hire a writer who will do an essay for you!




Wе guarantee to deliver reliable service at rеаѕоnаblе prices with utmost care guaranteed to leave with a professional finish.

Wе аrе rеаdу аnd able tо hеlр уоu tасklе уоur nеxt demolition рrоjесt, nо matter thе scope of works contact us today and we will leave your area clear and clean.

Asbestos Removal Safety Awareness
Let Detail Demolition Group take care of your asbestos needs.
Asbestos is a fibrous mineral that's resistant to chemicals and heat, and very tough. It was also added to the building materials of many older homes.
As a worker or homeowner, the hazard exists when undertaking a renovation or demolition. The danger is releasing asbestos fibres into the air.
When a worker breathes, asbestos fibres enter the mouth and nose and flow down the air passages deep into the lungs. The fibres lodge in the delicate lung tissue where oxygen is absorbed into the blood.
Immune system cells try and break down the asbestos fibres and become damaged and die. Scar tissue forms around the dead cells and spread as more fibres imbed in the lungs.
Asbestos fibres can remain in the lungs for long periods and the scar tissue that results continues to develop for many years after exposure. Eventually, so much scar tissue develops that the lungs stop working.

Our services
Removal of all non-essential elements
Non-load bearing partitions
Flooring removal
Ceilings, grid and walls removal
Disconnection of Utilities
 RENOVATIONS / REFURBISHMENTS
Residential rennovations
Commercial refurbishments
Garage conversions
Hard & Garden landscaping
Roofing
 REMOVAL OF HAZARDOUS SUBSTANCES
Lead Dust Vacuuming
Unexpected Finds of Hazardous Substances
Remidiation
Site Preperation
Non-friable Asbestos Removal
SafeWork NSW

All our work complies with SafeWork NSW – Demolition CODE OF PRACTICE.

Section 274 of the Work Health and Safety Act 2011.

Scope of Works

We provide a 'statement of work' to all clients before taking on any job explaining the full project objectives, timelines and the list of tasks and materials needed to complete the project.

Cost

Costs are of greatest importance in any project. We are transparent to any costs as all our customers are well informed with detailed breakdown costs of any project before commencing.
WHAT DO OUR CUSTOMERS SAY?
No detail left behind.

Professional and reliable team, assisted us with our complete home renovation including asbestos removal, stripouts and saw cutting internal walls for addition of extension for our family home.

Will recommend these guys to use for your next project regardless of size!

"Leaders of the industry."

Ronz from RS NSW Plumbing services, we use detail demolition group for all our asbestos removal and strip-outs.

"Professionalism at its finest!"

This company was referred to me by a friend from Sydney Electrical Service.

I am glad to have chosen Detail Demolition Group for the complete removal of my old Garage Shed they have served me well over the course of the project and were very professional from start to finish.

I would highly recommend Detail Demolition Group for your next project.

"No detail left behind."

Contacted the team at Detail Demolition Group to schedule defit on my kiosk at Westfield Parramatta on short notice.

Management was extremely friendly in such a stressful situation. They provided me with all the information I needed to know included the full cost of project and scope of works before beginning.

I'm definitley an advocate for such a dependable team and will continue to use them on future projects.

"I am glad that I got our demolition done by Detail Demolition Group."

I would recommend Detail Demolition Group to those who are looking for a professional, reliable and honest demolition company. Dealing with a demolition company can be quite stressful as some demolition companies are very rough and many try to take advantage of inexperience.

Management was very prompt in providing a quotation and answering my all of questions whilst other competitors did not bother to attain to my needs.

The work was carried out very smoothly as the team at Detail Demolition Group completed the job professionally and promptly.